Amgen's Commitment to Patients
At Amgen, we discover, develop and manufacture medicines to enable more moments in the lives of more people. Moments of joy, moments of friendship—moments of life. For moments like these, we innovate and we work—boldly, tirelessly and passionately to serve the ones that matter—patients.
We bring these moments forward by using the tools of modern science and biology to address the most serious diseases facing people. Our commitment to patients extends beyond delivering innovative medicines, to creating healthcare solutions for those we serve. It is also reflected in the following areas of focus:
Helping you get the medicines you need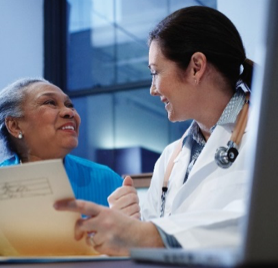 When you're facing a serious illness, you and your doctor are in the best position to decide what medicine is best for you. When that choice involves a medicine made by Amgen, we will work to remove barriers that could make it hard for you to receive that medicine. We have programs that offer copay assistance to reduce commercially insured patients' out-of-pocket costs, and sponsor the Amgen Safety Net Foundation, that provides access to Amgen medicines at no cost to qualifying patients in the U.S. who have a financial need and are uninsured or have an insurance plan that excludes the prescribed Amgen medicine. We also support compassionate use and expanded access to our medicines for qualified patients across the globe.
Investing in research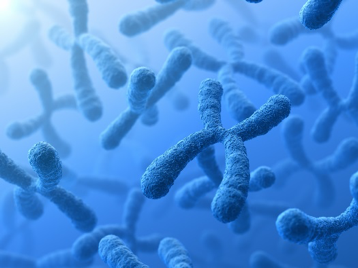 Amgen invests heavily in research and development in search of innovative medicines and tools that may provide breakthrough solutions for medical needs that are currently unmet. We focus on medicines made using biotechnology, and we don't settle for medicines that are only slightly better than current treatments. Our commitment to breakthrough medicines and our growing understanding of human genetics will soon make it possible to discover and deliver medicine to control hard-to-treat diseases. Through all of this, we seek to improve human health by not only treating disease after it strikes, but by helping to predict and prevent disease before it occurs.
Increasing the value of healthcare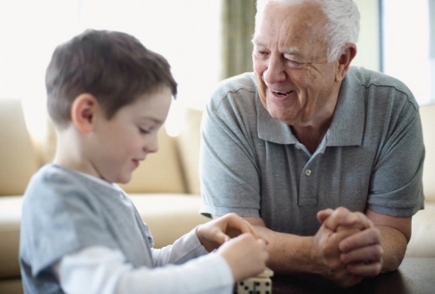 Medicines and other forms of healthcare must be judged by the overall value they can provide to patients, the healthcare system and the broader society. For patients, value often comes down to relief from the physical burdens of diseases, along with the freedom to lead a longer, fuller, more active life. Healthcare systems see value in medicines that are truly effective and cost-effective, and society wants solutions that lower the cost of disease by helping people stay healthy longer. At Amgen, we are committed to showing how our medicines can meet these needs through:
Revolutionizing the way that biologic medicines can be manufactured through our next-generation biomanufacturing technology, making the process faster and less expensive, and reducing our environmental footprint;
Building partnerships that share accountability for health results within the healthcare system and providing solutions like linking the price of our medicines to their performance. For example, our partnership with Harvard Pilgrim Healthcare provides patients with a rebate of the cost of our cholesterol-lowering medicine, Repatha® (evolocomab), if a patient using Repatha has a heart attack or stroke; and
Continuing to develop "biosimilars"—high-quality, more affordable versions of existing biologic medicines—to treat inflammatory disease and certain types of cancer.
More Innovation for More Moments
Relief from the burden of disease includes more than physical wellness and cost savings. We understand that to you, as a patient, it includes doing things that matter to you and leading the life you had before your disease struck. It includes time, it includes laughter, it includes unforgettable moments. Our commitment to patients gives us passion and purpose, and to us, being passionate about what we do means you can do more of what you are passionate about.
Hear from patients and their families about how Amgen medicines have made a real difference in their lives:
Postmenopausal Osteoporosis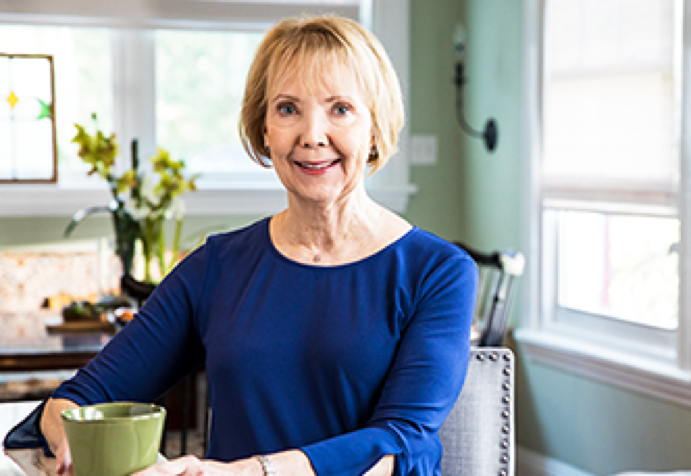 Carole has postmenopausal osteoporosis, a disease that puts her at high risk for bone fractures. She was unhappy with the medicine she was using because she wasn't seeing improvement in her bone density. "I've always been independent, and I raised my kids to be that way too," Carole said. "I didn't want to have to be dependent on other people taking care of me or my dog if I broke a bone. I knew that there had to be a treatment that could work for me and lessen my risk of having a fracture." Carole's doctor agreed with her that switching her medicine until she found an effective one was a good option for her. Now, she can focus on things she loves to do, like gardening and visiting her kids.
---
Multiple Myeloma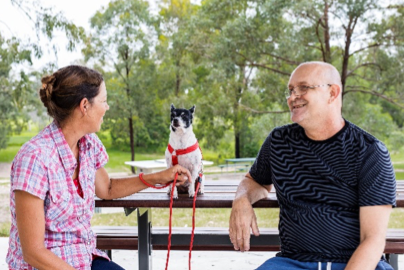 Mark was diagnosed with multiple myeloma in 2012. Hospital tests showed that his kidneys were failing—operating at 5%—and he was put on immediate dialysis. Following many difficult years undergoing stem cell treatment and a failed trial for a medication, Mark was put on a clinical trial in mid-2016. Mark and his oncologist watched as his myeloma markers went down to zero. Since starting this new treatment, Mark has been able to resume his daily life and experience family milestones, like attending his daughter's wedding and seeing his two grandsons start school. "I'm so thankful for these memories, because there was a stage when I didn't think I would get the chance to see them happen," said Mark. "My doctor is really pleased with how my myeloma marker has come right down, and we have hope for being able to maintain my health as it is for quite some time."
---
Cardiovascular Disease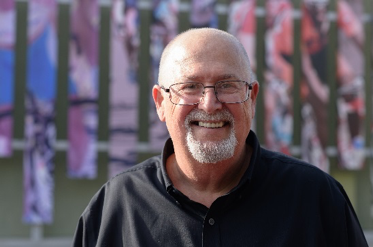 John suffered his first heart attack 18 years ago when he was just 44. During that first attack, his heart stopped twice, and since then John has had six more heart attacks. Now the grandfather to a newborn baby girl, he knew he had to take more control of his health by seeking further treatment. His doctor recommended that he start taking a new cholesterol-lowering medicine. "Since I started on [this new medicine] almost four years ago, I haven't had another heart attack and my LDL cholesterol is now at 31," said John. "It's been a tremendous relief. I'd like others to know that there is hope out there and medicines that can help you."
---
Lymphoblastic Leukemia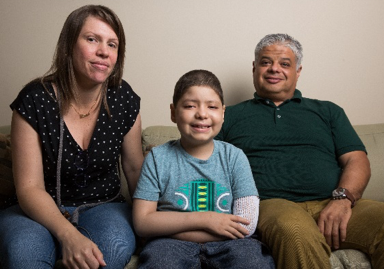 Alex was told by doctors that his 8-year-old son, who was diagnosed with a serious illness, needed to switch from his current conventional therapy to a new form of treatment. However, Alex and his family faced a barrier in paying for the medicine due to lack of health insurance. Now, Alex's son is able to receive the medicine that he needs thanks to one of Amgen's patient assistance programs. "The truth is that the condition that our son was presenting required a product of quality, that he is now receiving," said Alex. "We really cannot express enough thanks for all the things that have been given to him; all of the possibilities given to my son to be able to continue in this fight and continue to have a promising future."
For additional information about specific Amgen medicines, see www.amgen.com/products.