Total carbon emissions company-wide in 2019 decreased from 2018. We implemented carbon reduction projects in 2019 that resulted in 6,500 metric tons (MT) of annual carbon emission reductions to achieve a total of 48,400 MT project-based reductions since establishing our 2020 Targets in 2013. We measure progress toward our targets by quantifying results of projects independent of growth or contraction of the business. We do not count facility or building closures in our target progress. We have reduced carbon emissions through projects eliminating 132,000 MT, or 32 percent, since 2007. Amgen has also made an impact on carbon emissions by reducing carbon emissions from our sales fleet.
In 2019, total energy use company-wide decreased from 2018. Energy conservation projects implemented in 2019 resulted in 74,000 gigajoules (GJ) of annual energy reductions to achieve a total of 598,000 GJ project-based reductions since establishing our 2020 Targets in 2013. We measure progress towards our targets by quantifying results of projects independent of growth or contraction of the business. We do not count facility or building closures in our target progress. We have reduced energy usage through projects eliminating more than 1.45 million GJ, or 35 percent, since 2007.

Our energy comes from a variety of sources, often depending on the location of our facilities. Some of our facilities purchase renewable energy, at a small premium, to increase our company's total electricity consumption to 33 percent renewable energy.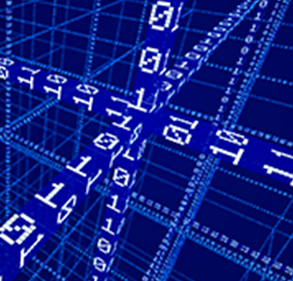 Amgen has a comprehensive carbon reduction strategy that focuses on:
Eliminating energy use,
Increasing energy efficiency of products, processes, facilities and transport,
Increasing the proportion of renewable and alternative energy used.
Our objective is to achieve the maximum reduction of carbon for financial investment.
We have reduced 132,000 metric tons (MT), or 32 percent, of carbon emissions from 2007 through 2019 and saved more than $34 million in operating costs annually.
Our carbon reduction progress is managed through a formal project measurement and verification process and is tracked through deliberate efforts—without influence from growth or contraction in our business. For example, we do not count the closure of a facility or building or a downturn in our business toward the progress of our conservation targets. We have created a portfolio of projects and initiatives that we specifically execute, counting results of validated projects and initiatives only.
1.
Eliminating Energy Use
Amgen's process and technology innovations for manufacturing have significant energy conservation and carbon reduction benefits.
Examples of eliminating energy use through better design:
Major international regulatory agencies, including the U.S. Food and Drug Administration, licensed Amgen's pioneering next-generation biomanufacturing plant in Singapore for commercial production of biologic drug substance in 2017. Compared with the manufacture of the same amount of product in a traditional facility, the plant has demonstrated a 73 percent reduction in energy consumption, 54 percent reduction in water use, and 69 percent reduction in carbon emissions.


In recent years, we have expanded the use of isolator technology in drug product manufacturing, which creates an airtight barrier around a process eliminating the need for large conventional clean rooms. This technology provides substantial energy savings, as much as 60 percent over a conventional clean room, and helped us to attain LEED (Leadership in Energy and Environmental Design) Certification for a building in Puerto Rico.
2.
Increasing Energy Efficiency of Products, Processes, Facilities, and Transportation
Amgen's energy management and efficiency improvement program has steadily matured over the years as we incorporate industry best practices and share successful projects across our network of international locations. Over the years, Amgen has participated in ENERGY STAR Industrial Partner and Focus meetings. We were a featured presenter at the 2017 ENERGY STAR Industrial Partner meeting with a talk about our Smart and Integrated Facility Utility Monitoring Program. Our site in Dun Laoghaire, Ireland, achieved the International Energy Management System Standard ISO 50001 Certification in 2015 for electrical, natural gas, and water consumption.
Examples of increasing energy efficiency of facilities
We have implemented and expanded our Smart and Integrated Facility Utility Monitoring Program that assesses existing automation and monitoring systems and delivers a prioritized list of opportunities for improvements at targeted U.S. and international manufacturing and research facilities to six Amgen sites. The opportunities we identified in 2019 resulted in savings of $1 million, conservation of 57,000 gigajoules (GJ) of energy and reductions of 4,800 MT of carbon. Since implementation in 2016, SaIF has resulted in savings of 246,000 GJ, 16,800 MT carbon and approximately $3.8 million.


Installation of latest-generation, high-efficiency chillers at our site in Ireland that are conserving 2,700 GJ of energy per year.


Optimization of the heating, ventilation and air conditioning system at our laboratories in San Francisco conserved 28,600 GJ of energy, reduced 1,300 MT of carbon and saved $418,000.


3.
Increasing Proportion of Renewable and Alternative Energy Used
Currently our total renewable energy use is 33 percent of our total electricity consumption. Two of our European sites obtain 100 percent renewable energy, our Singapore facility procured 25 percent renewable energy, and our San Francisco facility receives 86 percent renewable energy.
The newest addition to Amgen's buildings designed with environmental sustainability as a central feature, is the new visitor center in Breda, Netherlands. The visitor center is certified with an A++++ label and has a minus energy index.1 The building is the first building in Breda to earn the combination minus energy index and A++++ label.
Features that contribute to this building's zero-emission status include a 26-kilowatt solar photovoltaic system, adaptive lighting which modulates the light intensity based on solar position and occupancy, heat-resistant glazing to keep the interior cool in warm months and an innovative ventilation system to optimize heating and air quality in cooler months.
A worldwide team of engineers continuously takes opportunities to reengineer existing utility systems and add new technologies to make facilities or processes more energy efficient. Through our Global Utility Network, we manage a portfolio of projects for every application and facility at Amgen.

We have evaluated renewable and alternative energy technology options at every major Amgen site and include renewable and alternative energy projects in our long-range plan. We have worked with peers and organizations to assess best practices in the area of renewable energy as part of our ongoing efforts to increase our proportion of renewable energy usage.
Carbon from Commuting and Transportation
Amgen encourages and, in some cases, incentivizes staff to commute to work in environmentally responsible ways that help decrease carbon emissions that result from transportation. Amgen began reporting carbon emissions related to staff commuting for the first time in 2017. The Massachusetts Department of Transportation awarded Amgen with a 2018 Excellence in Commuter Options Award at the Gold level. This award recognizes companies that promote healthier, more environmentally friendly commuting options.

Virtual meetings save money and travel time and help reduce carbon emissions. Amgen conducts a percentage of our job candidate interviews and staff meetings using facility- and desktop-based virtual meeting technology.
See our Approach section on Sales Fleet Fuel Efficiency for information on fleet carbon management.
1 Energy label and energy index ratings are in accordance with The Netherland's BRL 9500 Assessment Guideline