Health System Strengthening
Amgen is dedicated to working with global, regional and local stakeholders to improve health in low- and middle-income countries. Recognizing that the systems that support the delivery of medicines are essential, we have developed a multi-pronged approach of (1) working with stakeholders at the local level on specific collaborations designed to enhance the way healthcare can be delivered, (2) operating patient programs and education, and (3) supporting science education of students around the globe to foster a sound health and sciences environment.
Partnerships and Programs to Support Healthcare Systems
Our health system strengthening programs seek to build healthcare capabilities to enhance the way healthcare can be delivered and improve patient outcomes. Programs include collaborations with providers, diagnostic companies, medical societies, digital technology companies, academia, payers and others. Currently, programs are being implemented in 36 countries, such as Bulgaria, Colombia, Cuba, India, Mexico and Thailand, where inequality can exacerbate access challenges for certain patient populations.
Case Study: Post-Fracture Care Coordination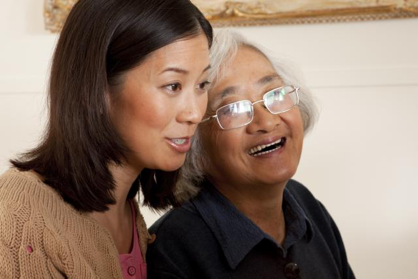 Asian Pacific countries have the fastest aging population in the worldi, resulting in clear health impacts for their populations. By 2050, it is estimated that half of the world's hip fractures will occur in Asia.ii
Leveraging Amgen's expertise in bone health, Amgen has partnered with groups such as the International Osteoporosis Foundation and the Asian Federation of Osteoporosis Societies to support the implementation of Post-Fracture Care programs around the world. We currently have over 40 programs in place worldwide.
These programs provide bone evaluations and develop personalized plans for osteoporotic patients to reach and maintain bone health to prevent future fractures.iii In December 2017, the Thailand Ministry of Health announced the "Capture the Fracture" campaign with an expectation that all hospitals in Thailand must have a Post-Fracture Care program by 2022. Amgen is supporting Thailand and other local partners to run multiple workshops for healthcare professionals focused on providing toolkits to support the implementation of programs that aim to prevent additional fractures in patients who recently broke a bone. The partnership will also develop education materials for patients.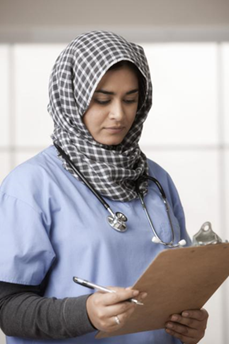 More examples of our health system strengthening collaborations:
UICC and C/CAN: We expanded our partnership with the Union for International Cancer Control (UICC) in 2017 to support City Cancer Challenge (C/CAN) 2025 program. C/CAN is a multi-stakeholder initiative that supports major cities in the design, planning and implementation of integrated cancer treatment solutions that strive to reduce cancer mortality.
Infarct Code Program: The program is a partnership with a Mexican state institution to increase diagnosis and treatment of patients with cardiovascular disease following a cardiovascular event. The partnership includes education for providers at more than 200 hospitals and will measure specified outcomes and improvements in care, with the goal of reducing further cardiovascular events and the impact of the events.
Cardiovascular Risk Factors Research Partnership: Amgen is collaborating with the CDC Foundation and Oxford University to sponsor researchers from low- and middle-income countries to conduct observational studies in Cuba, India, Mexico and Russia to evaluate cardiovascular risk factors and burden of hyperlipidemia in these countries. The project will also advance the availability of a point-of-care testing device to improve lipid testing in over 25 countries.
Patient Programs and Education
Amgen deploys programs to help patients with all aspects of their disease journey. Such programs include patient education on their disease, appropriate administration and adherence to treatment, managing side effects, and navigating reimbursement processes. We also provide transportation assistance ex-US to medical appointments for mobility-impaired patients in certain countries. Such programs are in place in several countries including Brazil, Bulgaria, Colombia, Egypt, India, Mexico, Peru, Romania, South Africa and Thailand.
Science Education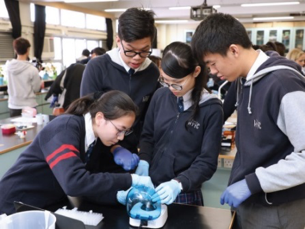 The Amgen Foundation is dedicated to advancing excellence in science education to inspire the next-generation of innovators, and it has donated nearly $150 million to advancing science education globally. The Foundation focuses on making grants to nonprofit organizations that deliver a range of educational programs and aims to advance diverse programs with the potential to have a lasting impact.
Amgen's initiatives advancing science education include:
LabXchange : The Amgen Foundation has awarded $6.5 million in grant funding to Harvard University to develop an online educational platform for students who, as a result of economic or geographic limitations, do not have access to working in a laboratory.
Khan Academy : The Amgen Foundation's $3 million, three-year grant allows Khan Academy to create and provide free, high-quality biology lessons for students and teachers everywhere. Khan Academy is a leading, innovative and effective educational technology platform—with over 59 million registered users across the globe—with demonstrated power to shape and transform how we learn.