Pricing and Patient Support
Amgen's medicines can make a profound difference in the lives of patients with serious illnesses —and patients should have access to them. We operate several programs to support patients who may not otherwise be able to afford our medicines.
Flexible Pricing and Contracting
In order to improve accessibility and affordability of our products, Amgen uses flexible approaches to pricing. These approaches allow Amgen to adapt to the socio-economic conditions of different geographies and to establish pricing that optimizes access to our medicines based on a range of factors, including a country's income level and ability to pay. In markets where Amgen does not have an established affiliate and relies on a distributor network, Amgen varies supply price into a country to allow such pricing flexibility. More information can be found on Amgen Pricing Principles.
Amgen has been at the forefront of developing innovative contracting approaches to improve access globally. We have implemented outcomes-based and risk-sharing approaches that directly link the price of our medicines to their performance.
In addition, Amgen is a leader in developing and manufacturing biosimilars (high-quality, more affordable versions of existing biologic medicines) that will enable us to globally provide more treatment options for patients suffering from certain types of cancers, inflammatory conditions and blood conditions.
Patient Support Programs Outside the United States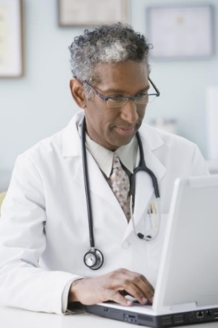 For those patients who need further support in accessing our medicines, we have 12 financial patient support programs outside the United States designed to help clinically and financially eligible patients obtain the medicines they need while they await reimbursement. These programs limit out-of-pocket costs for patients with multiple myeloma, giant cell tumor of the bone, homozygous familial hypercholesterolemia, metastatic colorectal cancer, cancer-related bone complications or acute lymphoblastic leukemia. Lower-middle-income countries (such as Egypt) and countries with high levels of income inequality (such as Thailand) are included in the current roster of countries with active patient support programs.