Can you tell us about your role and what makes you most excited to work at Amgen?
I am truly blessed to work for Amgen. I have been with the company for almost 13 years now, and I have found that Amgen is equally compassionate about supporting a culture where staff feel genuinely cared for, while also giving back to our communities.
What I am truly excited about is the growth of, and leadership's ongoing commitment to, diversity, inclusion and belonging. Our employee resource groups (ERGs) represent an opportunity to support employees and their families, including those who serve as caregivers. I'm a passionate member of Women Empowered to be Exceptional (WE2), Amgen Veterans Employee Network (AVEN) and Ability Bettered through Leadership and Education (ABLE) because of my advocacy for women in leadership, my background as a naval officer and my life with Parkinson's disease.
When were you first diagnosed with Parkinson's disease?
My life forever changed one day in 2015. While trying to get on my motorcycle, I lost balance in my driveway, and my bike fell on me breaking multiple bones. That trip to the emergency room brought up questions I didn't expect as the doctors mentioned a possible neurological disorder. After an initial misdiagnosis, I was finally told I had early onset Parkinson's. Having been athletic most of my life, and a naval officer, I was shocked and devastated.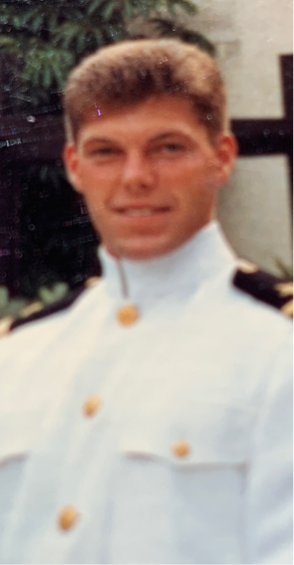 I hid the disease as long as I could. I would keep my hand in my pocket so no one would see a tremor. At large meetings, I would purposely hold a microphone in my left hand because my right hand would shake. It wasn't until I read actor Michael J. Fox's journey of living with this disability that I came to grips with my Parkinson's diagnosis. Now, it may sound strange, but the disease has made me a better leader, father and husband.
I was recognized as the Coach of the Year in 2018, Amgen's award for exceptional leadership. I am truly humbled to have received this award as there are so many amazing leaders at Amgen. Since being diagnosed, I have earned three Chairman Circle and five Team Excellence awards. I have been fortunate to surround myself with the very best teams. What I learned is, with a circle of support, a disease or illness does not have to limit your achievements in your personal and professional life.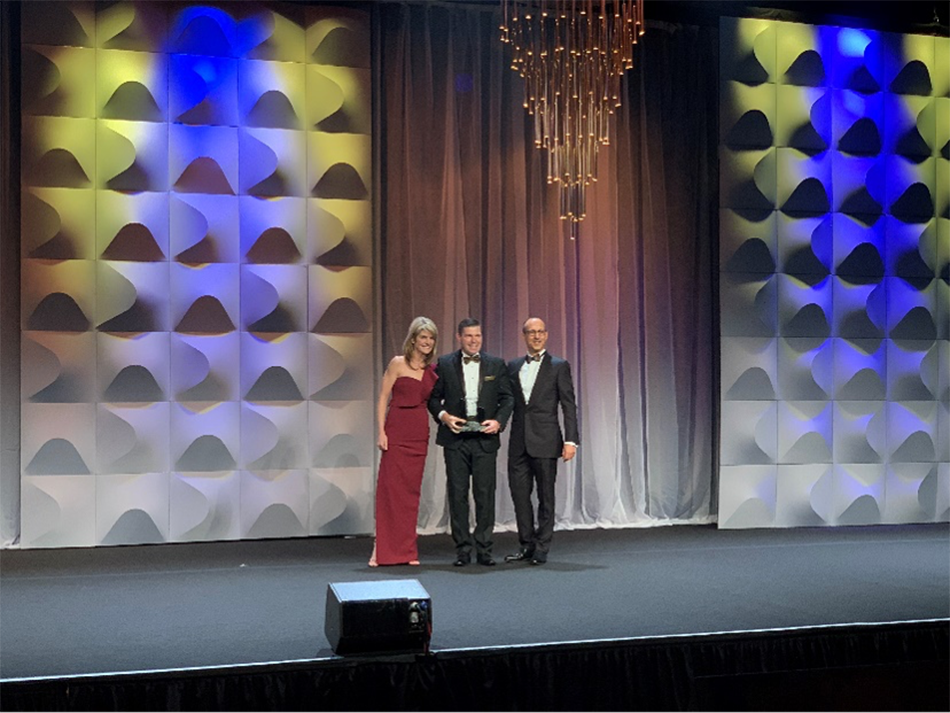 How have you felt Amgen and your team has supported you?
During this struggle with Parkinson's, my teams have always been supportive but are sure to challenge me in a positive way. I can't convey the outpouring of support I've received from senior leadership. A shining example of this was affording me the opportunity to relocate from upstate New York, which was dangerous for my health condition. A hallmark symptom of Parkinson's disease is a loss of balance, and this can create a hazardous situation in icy conditions. My leadership team assisted me in transitioning to central Florida to lead a new group of talented sales representatives. This happened because of the caring and compassionate culture of Amgen. We often share that we are a family, and because of that I feel truly blessed.
You were instrumental in starting the ABLE ERG Field Chapter. What inspired you to start, and how would you describe the growth today?
The ABLE ERG has a special place in my heart. I have met many others within the field sales organization who struggle with disabilities of their own. The challenges of being a staff member who works in the field with a disability can be very different from one who struggles in a more traditional role, such as remote or site-based staff. The smallest things can impact our colleagues who are in the field—anxiety exacerbated by traffic or writing a strategic business plan with a challenge in typing. It's a unique and difficult challenge to suffer from physical disabilities, like stenosis or Parkinson's disease while in the car. That's why I felt compelled to form the ABLE field chapter in April 2022. We started with only a handful of people at our first meeting, and I'm pleased to say our membership is close to 100 staff and growing.
Why is ABLE important to you?
ABLE makes a difference in the lives of those who have disabilities, and caretakers as well. There are really four pillars – physically challenged, mentally or emotionally challenged, cognitively challenged and caretakers – but it's important to recognize that some disabilities are unseen. I walk with a hitch and my arms tremor – you can tell I live with a disability. This isn't the case for everyone. A colleague of mine was diagnosed as being on the autism spectrum later in life. At national meetings, the loud noises and crowds can become overwhelming for her to the point of needing to step away. She has tried to make adjustments to these unique challenges without others recognizing how the surroundings impact her. The ABLE community wants to support all of our staff. Our team's hope is to make sure staff feel safe and able to perform their best.
With that goal in mind, we are currently working on the first phase of an initiative to create the ABLE Support Centers at larger meetings or conferences. The vision of this initiative is to support all of those with disabilities by providing a private conference room without the music, bright lights and loud environment, but with live feeds from the presentations to ensure they are included. To further assist, we are looking to provide teletherapy and meditation resources. This kind of out-of-the-box thinking is what makes me extremely proud to work for Amgen.
How has mentorship been a part of your journey, and why do you feel it's valuable?
I have been involved in mentoring throughout my entire career. At Amgen, I have mentored new representatives, new district managers and even leaders in roles more senior than mine. I have also led the Management Development Program, which identified and supported the development of future leaders. I see mentoring and leadership development as the greatest responsibilities for leaders as they share insight, perspective and guidance.
One thing I have learned in my more than 13 years of being a district manager is that you cannot do it alone. I often find some of my best recommendations coming from my mentee. It truly is a win-win, and I find tremendous excitement and gratification when I see my mentees succeed. I have won a handful of awards myself, but nothing is more fulfilling than watching these individuals mature and grow. Two of my mentees went on to win Coach of the Year themselves. One of my sales representatives recently became a new District Manager in Texas. Receiving that news made me feel incredibly valued and delivered the ultimate intrinsic reward.