R&D, Manufacturing and Distribution
Amgen is deeply committed to advancing science and innovation to address unmet medical needs for patients with serious illnesses—from R&D and regulatory approval to manufacturing and distributing high-quality biologics globally.
Research and Development
The growing burden of non-communicable diseases is a pressing global health issue. Amgen medicines and candidates in research address non-communicable diseases, such as cancer, cardiovascular disease, osteoporosis, migraines and kidney disease with high prevalence in low- and middle-income countriesiv. Programs that have the potential to enable patient access to our new and emerging products include:
Access to Investigational Medicines: We have a process in place to provide access to therapeutics that are still in clinical trials to patients with serious diseases for which no alternate therapy exists. We may also provide continued access to medicines to research participants once a clinical trial is complete. More information can be found online.
Investment in Biosimilarsv: Amgen is a leader in developing and manufacturing biosimilars that will enable us to globally provide more affordable treatment options for patients suffering from certain types of cancers, inflammatory conditions or blood conditions. Three of our biosimilar assets are biologics listed on the World Health Organization Essential Medicines List: MVASI®, a biosimilar bevacizumab, KANJINTI®, a biosimilar trastuzumab, and pipeline molecule AMG 798, a biosimilar rituximab.vi To learn more about our biosimilars program, visit amgenbiosimilars.com .
Support for New Regulatory Frameworks: Recognizing the importance of regulatory systems to review biosimilar products, Amgen is working closely with a wide range of stakeholders to help middle-income countries establish regulatory frameworks to evaluate biosimilars to enable safe use of these cost-saving therapies.
Case Study: Building Regulatory Capacity to Support Biosimilars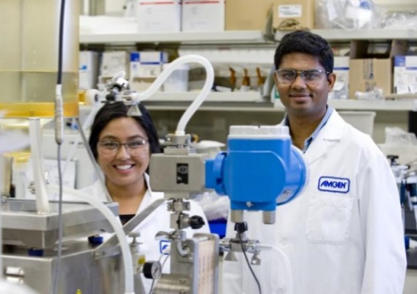 Biosimilars are an important means to get more affordable biologics to patients. However, the evaluation of these newer products is new to many health authorities around the world.
The data used to evaluate the clinical efficacy and safety of new medicines are different for biosimilars. They tend to have complex data from biochemical analyses and more limited clinical trial data intended to demonstrate biosimilarity to a reference product.
While the European Medicines Agency (EMA) and US Food and Drug Administration (FDA) have pioneered the regulation of biosimilar medicines by establishing robust frameworks for their approval,vii, viii many emerging economies are still working to build expertise and systems to evaluate biosimilars.
Amgen supports governments to build this expertise through several different channels, such as workshops for African, Asian, European and Latin American regulators to discuss the development of sound regional biosimilar pre- and post-approval regulations.
These workshops have brought together multi-stakeholder experts including representatives from the EMA, WHO, Health Canada and other regional regulatory leaders to share best practices of developing local biosimilar regulations related to pre-approval, post-approval and product quality considerations. The development of sound regulatory frameworks to evaluate and approve these important medicines will help make such cost-saving therapies available to patients in a timely manner.
Product Manufacturing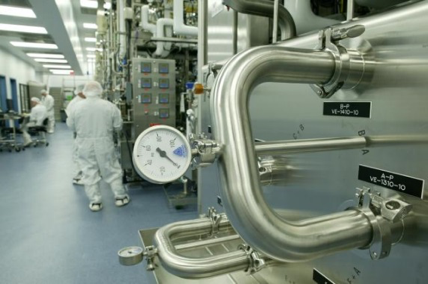 As the biotechnology industry expands globally, millions of additional patients will gain access to biologic medicines. This growing demand for biologic treatments, combined with cost constraints and increasingly complex global supply chains, have put pressure on the industry's ability to manufacture adequate supplies to meet patients' needs.
Amgen maintains eight manufacturing plants around the world using internal manufacturing and contract manufacturing capabilities with the capacity to supply medicines globally. Through our acquisition of Bergamo and Mustafa Nevzat, both leading suppliers of medicines to the hospital sector in their respective countries, we now also have manufacturing facilities in Brazil and Turkey.viii, x
Multiple manufacturing sites also enable us to continue providing medicines to patients even in case of natural disasters. For example, when our manufacturing plant in Puerto Rico was impacted by Hurricane Maria in 2017, there was no disruption of supply of critical medicines for patients who needed them.xi
Product Distribution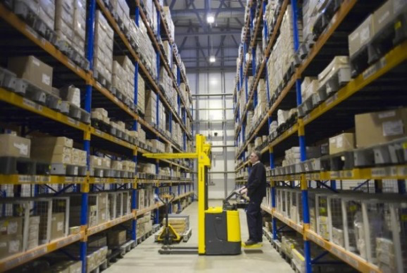 A robust distribution network is critical particularly for biologic medicines that often require an undisrupted cold chain, so they can be safely administered to a patient.
Product distribution can be challenging in low- and middle-income countries, particularly in countries where Amgen does not have an established presence. To reach patients in such countries Amgen uses co-marketing agreements and distributors.
In countries with less-developed infrastructure we partner with not-for-profit organizations such as Direct Relief to reach patients through product donations when there is a critical need. When working with these partners, we support them in developing the capabilities needed to ensure the transport, handling and administration of these biologic medicines will maintain their utmost quality needed for treatment of patients.