An Amgen-sponsored panel at a recent AtlanticLIVE Equity of Cancer Care event explored biomarker testing access and racial disparities in lung cancer care.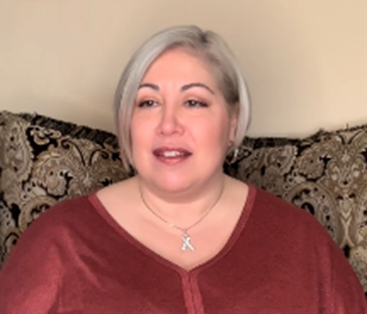 Juanita Segura was diagnosed with lung cancer in 2014. As she worked through her diagnosis, her husband began researching how biomarker testing for genetic mutations in her cancer could help guide her treatment options. "When we went to the cancer center where I was having my treatments, he brought up biomarker testing, and they were very aware of it," she said as part of the Amgen-sponsored panel at the AtlanticLIVE Equity of Cancer Care event on June 3. "I had to have a few bronchoscopies to get enough tissue to find out if I had a gene mutation."
But the test results took a while to come back, and Juanita didn't learn she had an actionable biomarker until after she had undergone chemo and radiation therapy. "I'll never forget, my husband started crying, and when I asked why he was crying he said, 'you could have avoided chemo and radiation and gone straight into targeted therapy.' After that I got on a targeted therapy, and I have been living and thriving ever since."
Ensuring the right patients get the right treatments at the right time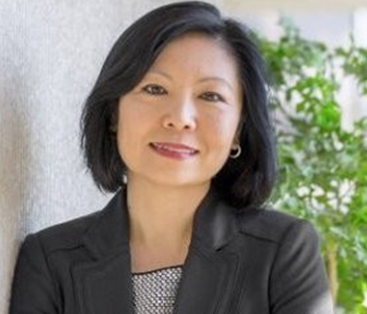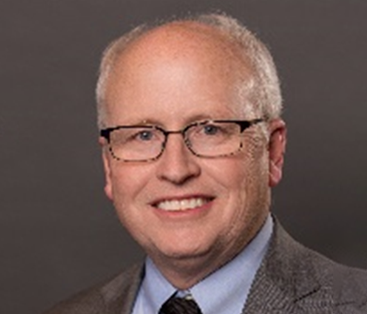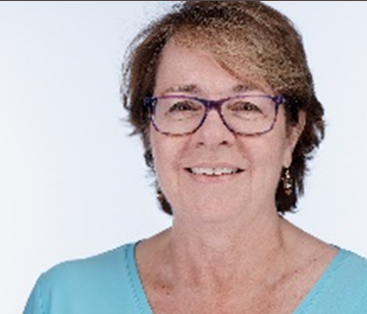 While Juanita's story had a positive outcome, her experience is representative of what many lung cancer patients face when they don't get early, comprehensive access to biomarker testing that could guide them to more personalized treatment options from the start.
"We know the utility of biomarker testing to guide treatment selection has improved the survival and quality of life for many cancer patients," says I-Fen Chang, Amgen's vice president and therapeutic head for Oncology Medical, who led the panel discussion. "Yet despite this, we also know that not all patients are tested according to guideline recommendations."
"Not every patient is being tested and they need to be," said panelist Dr. David M. Waterhouse, medical oncologist and hematologist at Oncology Hematology Care, Ohio. "We can't be pretty good at this. We've got to be excellent at it. We have to test everybody to make sure the right patient gets the right treatment at the right time." Jeanne Regnante, chief health equity and diversity officer of the LUNGevity Foundation said, "We believe all lung cancer patients should ask their doctor if comprehensive biomarker testing is right for them. We recently launched a multiyear national campaign called
No One Missed
. And the No One Missed campaign will introduce tools to empower all lung cancer patients and caregivers to request comprehensive biomarker testing from their healthcare team at the time of diagnosis."
The multifactorial challenge of racial disparities in lung cancer
Access to biomarker testing was just one part of the conversation during the Equity of Cancer Care event. The hour-long session opened with a discussion between Brian Rivers, professor and director of the Cancer Health Equity Institute at the Morehouse School of Medicine, and H. Nelson Aguila, deputy director of the Center to Reduce Cancer Health Disparities at the National Cancer Institute, who outlined the complex web of factors that contribute to racial disparities in cancer care, from behavioral, psychological and lifestyle factors to socio-economic and environmental ones.
"It's not just one factor that's responsible for these adverse outcomes or these disparities, as we call them," Rivers explained. "There are multiple factors that have to be adequately addressed through a multilevel model to get to the impact and the elimination of these disparities."
Racial disparities in cancer care, and in healthcare overall, has been an important point of focus for Amgen, which recently hosted its 8th annual Health Equity Summit and is advancing efforts like the Representation in Clinical Research (RISE) initiative to push for greater diversity in clinical trials for Amgen medicines.
Improving outcomes starts with comprehensive screening and testing
The event closed on a discussion with Harold P. Wimmer, national president and CEO of the American Lung Association, and Dr. Jhanelle Gray, program co-leader and molecular medicine chair in the Department of Thoracic Oncology at Moffitt Cancer Center. They shared insights about disparities in pulmonary health in the U.S., an issue that has grown even more pronounced during the COVID-19 pandemic, and why comprehensive screening is one important way to improve outcomes for patients.
"Screening is absolutely something we should focus on as a community," Dr. Gray said. "We certainly want to do the biomarker testing that we heard about from our patient advocate. That is critical, and it's really about precision oncology, matching the patient to the right therapy at the right time."
To learn more about the AtlanticLIVE Equity of Cancer Care event, watch Amgen's segment below.